EMO 2023: Crazy Tools in Action!
To mark the world's leading trade fair for production technology, Mikron Tool will be presenting some of the company's brand-new products. Innovative manufacturing solutions for medical technology, high-performance drills for titanium and stainless steel, zero-displacement micro-milling tools with integrated cooling, and capacity-saving engineering services.
Live demos of the ultimate in machining technology
As usual, the innovation and technology enthusiasts at Mikron Tool have come up with some pretty crazy tool ideas and integrated manufacturing strategies tailored to the high-end market for this year's EMO in Hanover, taking place from September 18th to 23rd, 2023. Mikron Tool will demonstrate its latest machining solutions live on a DMG MORI DMP 35 5-axis high-speed machining center, featuring exciting application demonstrations in titanium and stainless steel.
Titanium - A highly complex material
Starting with a manufacturing strategy developed by the machining specialists in Ticino for a bone implant made of pure titanium grade 2, which comes with its fair share of challenges. Titanium is known for its remarkable strength and low density. However, its susceptibility to reacting with oxygen in the air creates a durable oxide layer protecting against corrosion. While these properties offer advantages, they also make machining difficult. Commercially pure titanium grade 2 (3.7035 - EN Ti 2 / ASTM B348) is considered the benchmark for medical implant materials due to its high corrosion resistance and excellent biocompatibility. The metal's low thermal conductivity leads to extremely high temperatures in the cutting zone, exposing the cutting edge to heat. Moreover, its high elasticity and tensile strength make chip breakage more difficult, and it tends to form built-up edges, leading to higher tool wear and reduced process reliability.
Innovative and efficient manufacturing strategies for medical technology
Leveraging their expertise in machining difficult-to-machine materials, Mikron Tool offers highly efficient standard and special tools for this challenging material. During EMO, Mikron Tool will present the machining process of an anterior cervical bone plate, showcasing how they significantly reduced the machining time by 70% to 8 minutes compared to standard processes today.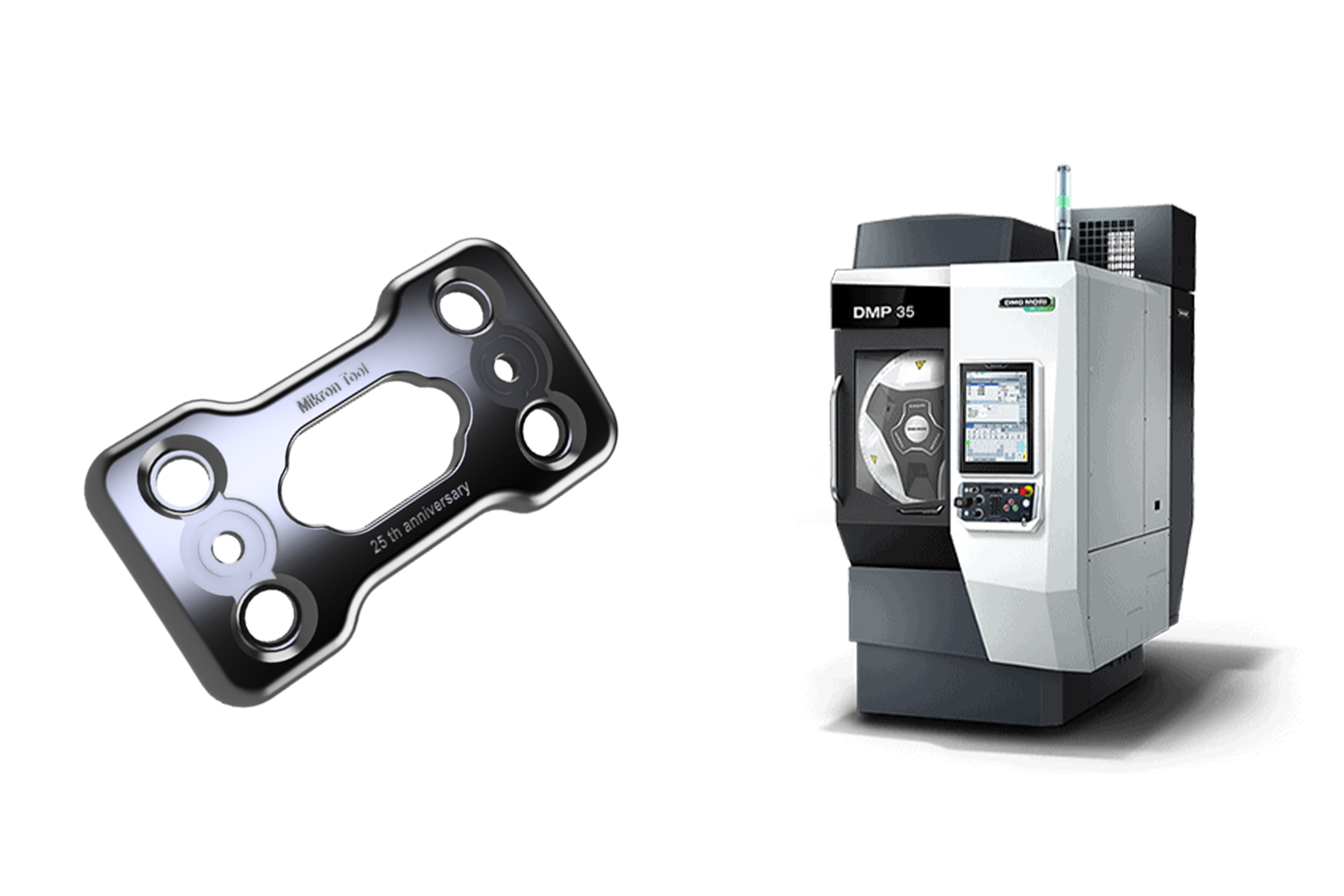 This involves using milling tools from the CrazyMill Cool series for roughing, featuring an ingenious cooling system that cools the cutting zone while flushing out chips, preventing them from breaking into multiple pieces. Additionally, custom-designed profile milling tools further improve the quality and precision of the workpiece, resulting in excellent surface quality (Ra = 0.13 μm (Rz = 0.93 μm).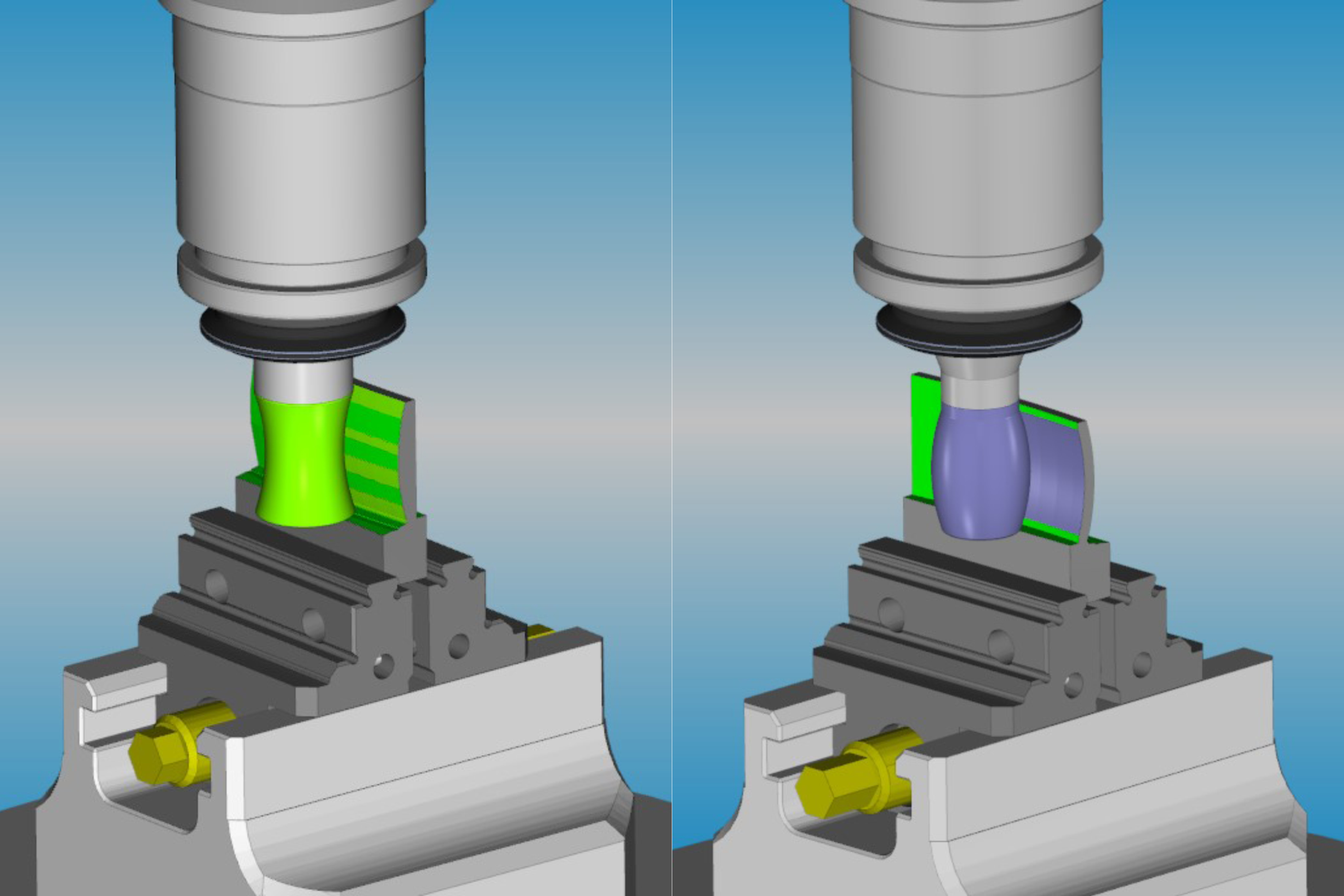 Drilling in titanium - A challenging task
Drilling in titanium is even more challenging than milling due to the material's viscoelastic property causing the drill to jam and increased pressure on the cutting edges. Material sticking on cutting edges and guide chamfers further increase cutting forces, leading to drill breakage. Titanium chips tend to compact in the head area, causing uncontrolled drill breakage. High heat generated affects the cutting edges, leading to micro-chipping and cutting-edge chipping.
There is more to titanium than meets the eye
Efficient machining of titanium requires an in-depth understanding of its properties. Mikron Tool has tested various titanium materials during research and development, discovering that different titanium grades have extremely different machining properties. Pure titanium (grade 1-4) is highly corrosion-resistant but offers lower mechanical strength, while alloyed titanium (grade 5 and higher) features high strength but low ductility.
For each titanium, its drill
Mikron Tool has considered these differences in the design of the latest generation of titanium drills and identified two material-specific cutting-edge geometries as the current best solution. The result is the new CrazyDrill Cool Titanium ATC/PTC, available with ATC geometry for titanium alloys and PTC geometry for pure titanium. The new drill properties enable users to machine titanium at maximum speed with up to three times longer tool life than usual and maximum process reliability.

Crazy Tools demonstrate their capabilities
During EMO, Mikron Tool will present the entire range of its new titanium drill series for the first time, including live demonstrations of the ATC model for drilling titanium alloy grade 5 TI6AIV4 up to 10 x d in one shot. The CrazyDrill Cool Titanium PTC will also be showcased for drilling the Kirschner wire passages to produce the bone plate mentioned earlier. Additionally, the CrazyMill Cool Micro zero-displacement micro-milling tool achieves unprecedented target sizes with material-specific high-performance geometries and integrated cooling down to the smallest diameter of 0.2 mm, offering up to three times faster milling processes, two times longer tool life, and maximum process reliability for micro-machining demanding materials, including medical device components.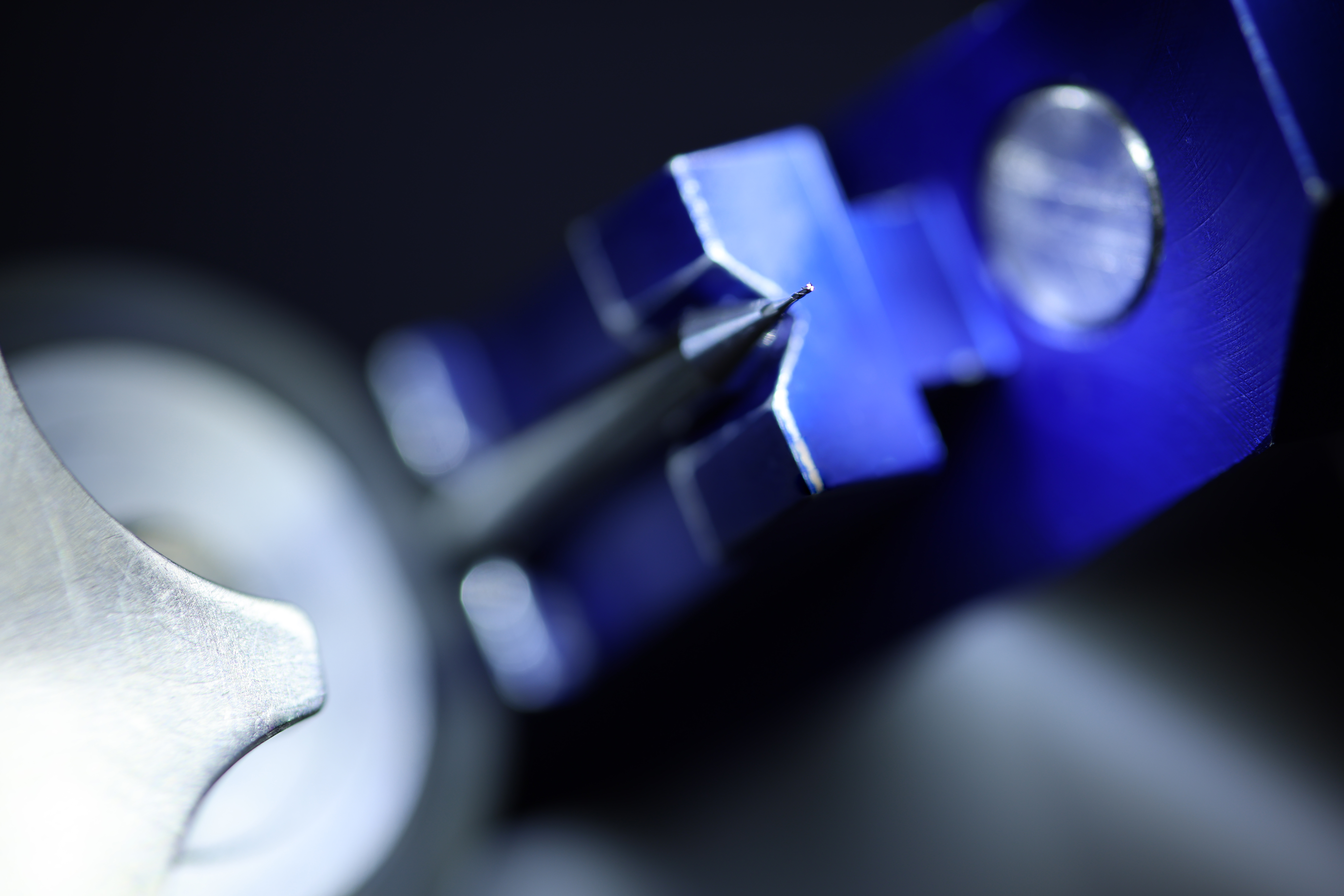 One-shot drilling up to 40 x d in INOX & Co.
Deep-hole drilling in stainless steels will also be covered, featuring high-performance tools developed for this material. For instance, the CrazyDrill Cool SST-Inox drill is ideal for corrosion-resistant martensitic steel 1.4057 X17CrNi16-2 (AISI 431).
The material is tricky. It tends to form long chips that get wedged, leading to drill breakage. It has a new chip flute profile with a chip breaker to prevent jamming, ensuring compact, curved, and short chips for reliable drilling. Innovative tip geometry and an enhanced cooling concept deliver up to four times more cooling to the drill tip, enabling users to drill corrosion- and heat-resistant steels and CoCr alloys up to 40 x d in one step, ten times faster, and with fifteen times the tool life compared to current standards. This guarantees high profitability and excellent borehole quality.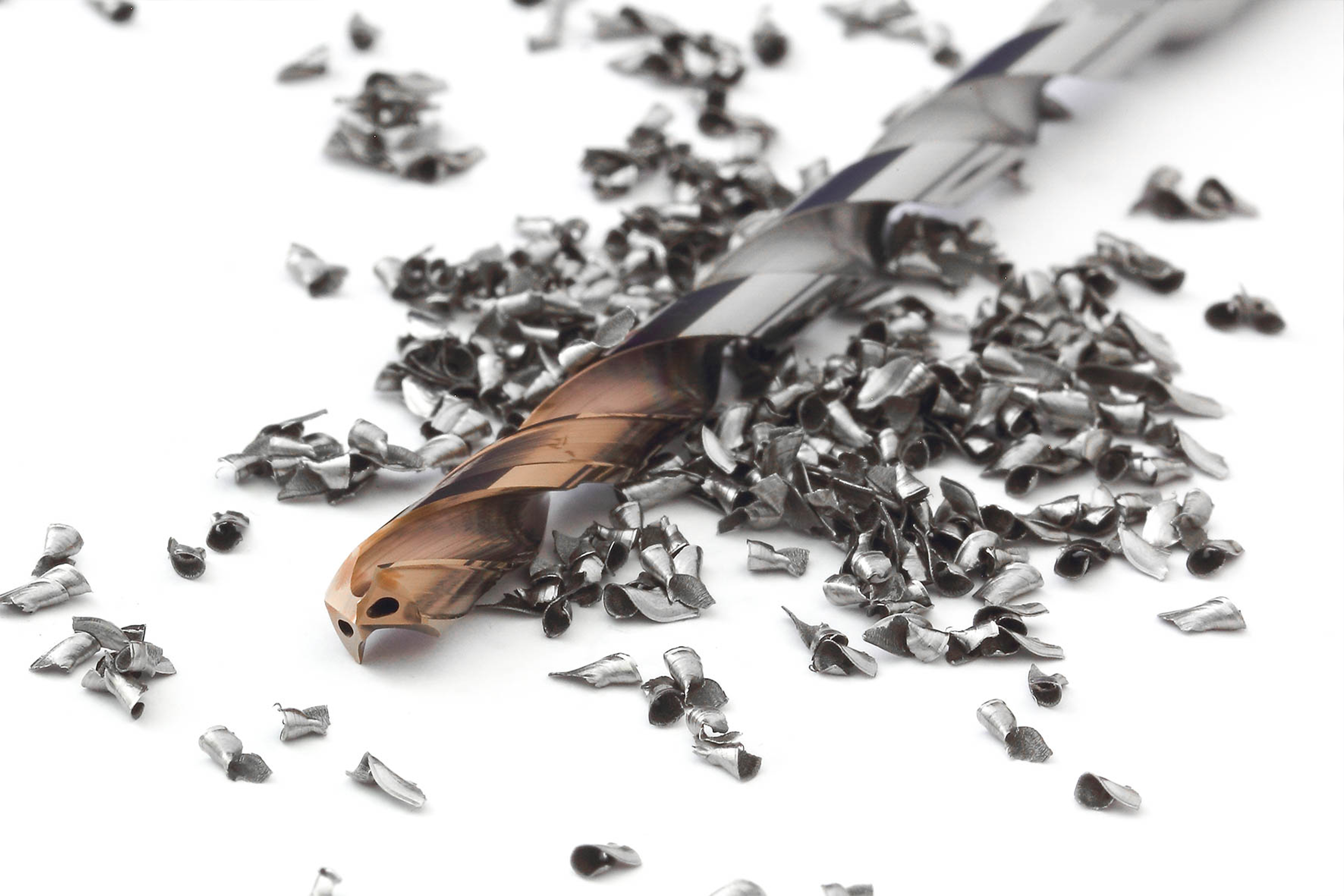 Flexible for depths of up to 50 x d
Another highlight at EMO is the CrazyDrill Flex, enabling micro deep-hole drilling up to 50 x d in the diameter range from 0.1 mm to 2 mm - depending on the material. This drill is available in three versions with specific cutting-edge geometries for steel, titanium, and stainless materials, allowing for minimal penetration forces and high-precision drilling. Its patented flexible center piece with reduced cross-section provides elasticity and greater rigidity than drills with a continuous helix, compensating for center offsets of up to 40% of its diameter without breaking off. This results in shorter machining times (up to ten times faster than erosion) while maintaining maximum precision and process reliability thanks to the reduced penetration force.
Capacity-saving engineering services
Mikron Tool's application-specific technology solutions focus on implementing efficient manufacturing processes for customers and exploring potential savings, often in close cooperation. Alongside the performance of Crazy Tools, Mikron Tool leverages expertise in materials science, machine-tool technology, and the latest control software.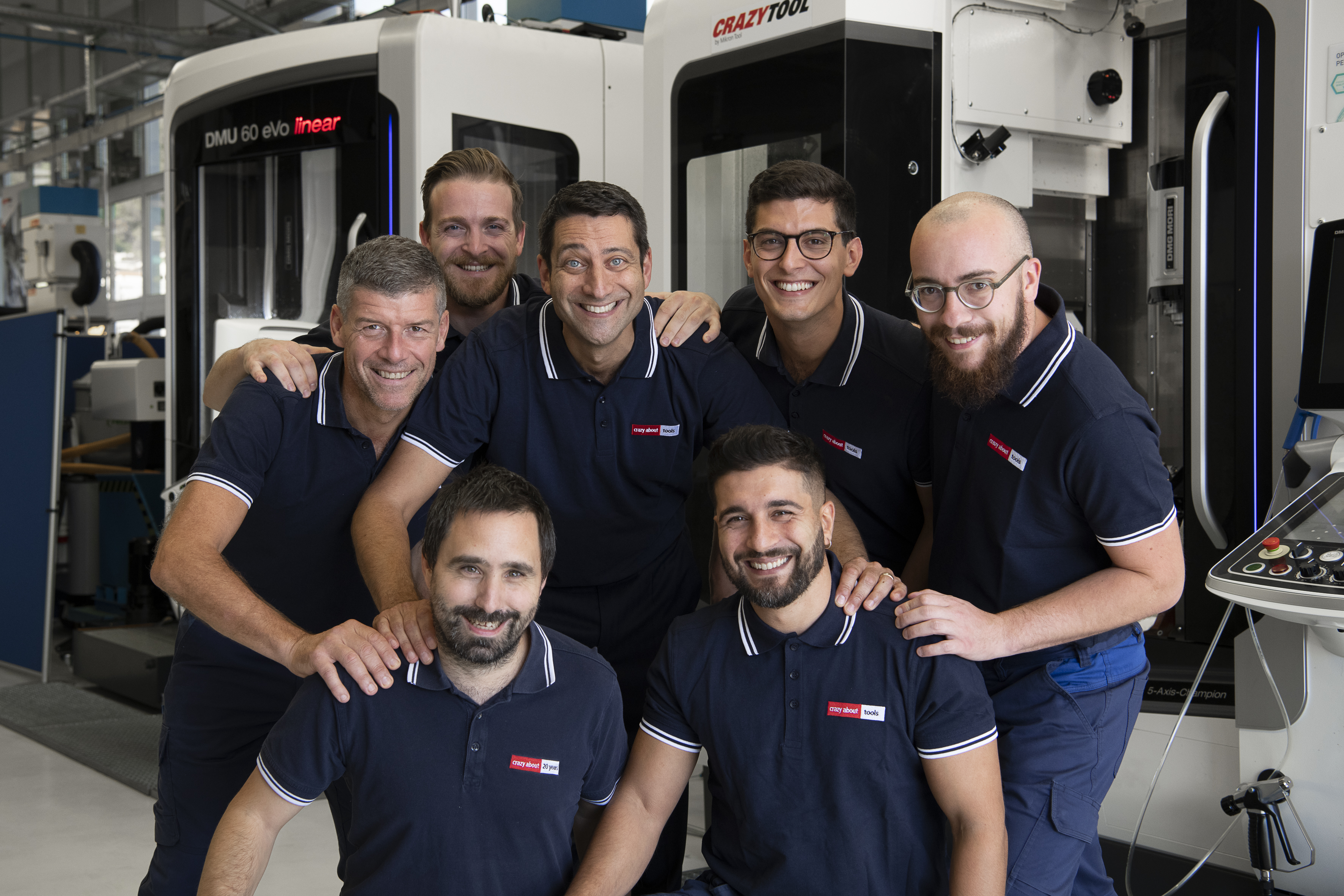 Designers have access to the range of services offered by the Technology Center, equipped with state-of-the-art machine-tool technologies.
Crazy Services offer various service packages, including
tool evaluation,

process definition,

tool life tests,

process engineering,

turnkey solutions, and prototyping.
This helps customers optimize their production methods and achieve significant added value.

One more reason to visit the creative cutting tool producer from Agno at EMO. We also invite all visitors to take part in the 'Crazy Titanium Quiz' for the chance to win exciting prizes related to titanium.
Mikron Tool, more than tools!
Hall 3, Booth I05
You can get your free ticket here.