We love crazy projects
When people say we are "crazy", we take it as a compliment rather than an insult. Machining is our business; seemingly insoluble problems, our passion.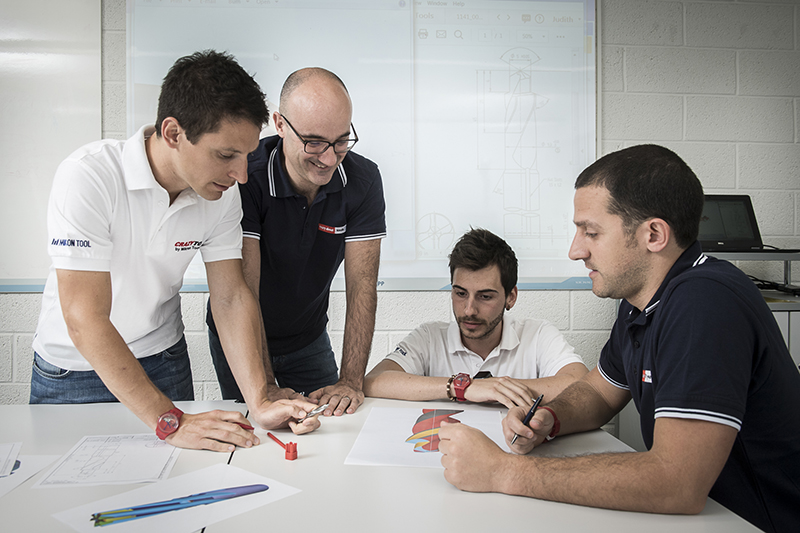 From its beginnings as a single CNC machining centre for in-house tool tests, the development department at Mikron Tool has expanded into a professional technology and customer project centre. Now it's ready to offer customers its cutting and tooling expertise acquired over many years.
As with its tools, Mikron Tool also finds perfect solutions in the field of machining. With CrazyServiceProducts, customers can benefit from expertise without having to use internal resources. This starts with choosing a suitable tool, determining the best process with the ideal cutting data, through to creating the appropriate CAM program. It can even include producing and measuring a prototype along with the associated process or product validation. We welcome all projects - nothing is ever too complex or too "crazy".
Who is this offer aimed at?
Manufacturers of high-quality and complex parts who

want to test new tools or optimise existing processes, but don't have the necessary capacity or expertise or are unable to make these available for testing.

need a solution as quickly as possible.

want to manufacture parts from new areas or segments and have no specific experience in the area.

Machine manufacturers who want to optimise machining processes or require feasibility studies.

Engineers who want to know whether and how their ideas can be implemented in terms of production technology.
No project is alike. Knowledge gained from previous projects flows into each new one.  This variety is exactly what appeals to Alberto Gotti, manager of the Technology Center and member of the Executive Board: "I love the variety of tasks, I find it exciting to work out different projects down to the last detail with different people and allow the expertise of different disciplines to flow into it. "
Video CrazyService Products