Competence without in-house effort - quick and professional
There are many reasons to work with Mikron Tool. On the one hand, experience in demanding chip removal tasks and proximity to in-house tool production, on the other, long-standing cooperation with machine manufacturers and a focus on the best solution for the customer. 
Request a detailed offer including prices and timing at test.mto@mikron.com
Combined expertise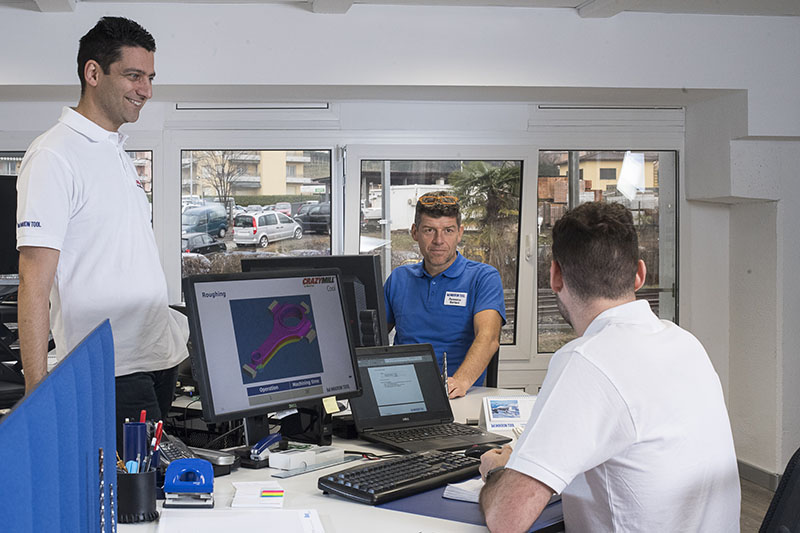 Tool specialists and engineers have decades of practical experience in challenging machining tasks.

Project managers can rely on their own tool production with a wide stock of standardized products.

Regular cooperation with machine manufacturers (e.g. partnership with DMG Mori) and knowledge of a wide variety of machine types is part of the competence.

For all employees, the focus is clearly on the most economical solution for the customer.

Support with selecting the right tools all the way to series production. The tools defined in the project are series produced directly at Mikron Tool.

Every project, even the smallest, includes professional project management and state of the art reporting.

Short distances and a high-performance machine park guarantee a smooth running of the projects.

A reliable partner: Mikron Tool has been working with machine tool manufacturer DMG MORI for several years. The partnership was reinforced in 2019 when Mikron Tool was included in the DMQP program (DMG MORI Qualified Products). This means close cooperation, for example, in the field of medical technology, as well as other segments for materials that are difficult to machine. Thanks to an intensive exchange of technology and experience, it is possible to achieve significant gains in productivity for customer projects. Of course, this also includes equipping the TechnologyCenter with various machines from DMG MORI (CNC machining centres, lathes and turn-mill centres)
The advantages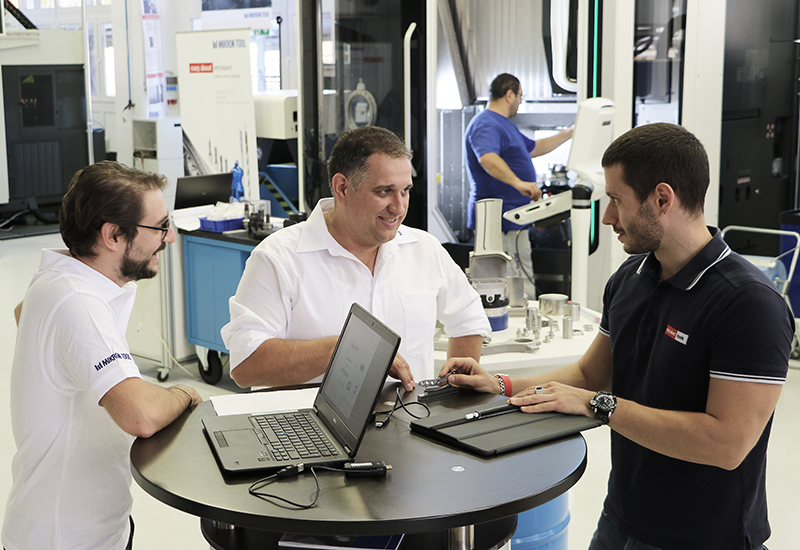 For the customer, collaborating with Mikron Tool means benefiting from the experience and resources of a specialist:
With CrazyServiceProducts, customers have an opportunity to test tools, define new processes or develop entire projects without using in-house capacities. Employees and machines can remain focussed on in-house production.

The well-equipped TechnologyCenter from Mikron Tool means that the parts and tools tested can be measured and analysed, using instruments not available in the customer's own production facilities.

Based on tests, the customer acquires the necessary knowledge to purchase the appropriate equipment for future projects (such as machines, measuring equipment, etc.).

  

Manufacture – test – analyse – optimise – retest tool: All this is possible within a short space of time.

 
Testing using state-of-the-art methods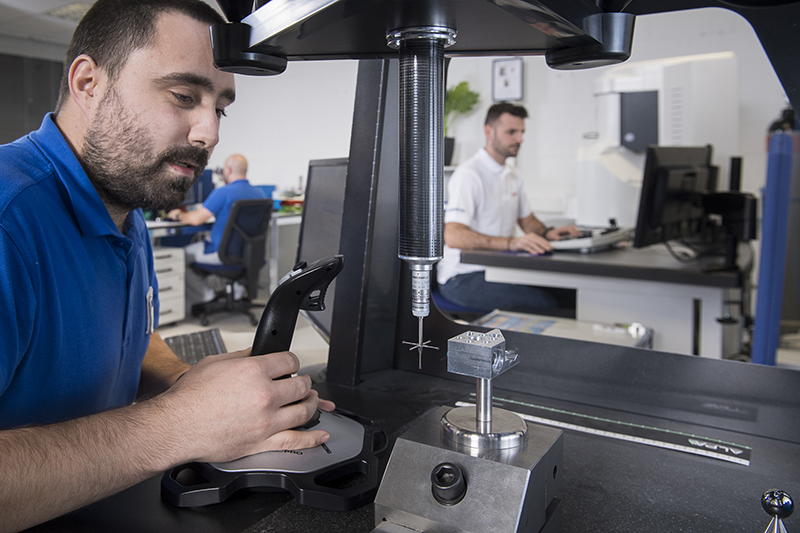 Mikron Tool engineers have access to state-of-the-art resources for projects: 
Powerful machinery consisting of various machining centres and automatic lathes (from DMG Mori).

Precision tool holders, shrink and hydraulic chucks are available for tool clamping.

Workpiece clamping includes zero-point fixtures, centring collets and three-jaw chucks.

Plant-based cutting oils, synthetic or mineral oils and emulsion are used as coolant.

The measuring instruments include three-axis measuring systems, a measuring arm for a diameter of up to 1200 mm with 16µm accuracy, surface roughness measuring devices and a scanning electron microscope with up to 50,000 amplification.

Rotating dynamometers are used for cutting force measuring and bending force analysis.

The latest generation CAD software can model complete surfaces, parts or meshes.

The modern CAM software enables powerful programming, accurate simulation and optimised CNC coding. Thanks to the availability of a wide variety of postprocessors, a transfer to most types/brands of machine tools is easily possible.