A clear statement:
Crazy Mikron Tool Quality

Our brands:



Official USA Distributor of:

Our labels, same as the ones of our partners, correspond to clear guidelines. Only products with the right characteristics are allowed to be accepted in the individual categories.
The "Crazy" family
The following is applicable here: "Crazy" stands outside only when "Crazy" is also inside.
The CrazyTool label may be used in Mikron Tool only when a new product line corresponds also to crazy requirements. Various criteria are important in this respect:
A new product must represent a real novelty on the market.

The product must be distinguished by its USPs (USP = Unique selling proposition) and thus bring a clear added value to the user compared to the other products available on the market.
The added value (USP) can be related to various areas:
Improved processing solution

Shorter machining time

Better tool life

Better surface quality

Higher process reliability

Lower cost per part
Generally, the Crazy line is ideal for:
Precise machining in small dimensions (from a diameter of 0.1 mm (.004")) on all types of drilling machines (also on small CNC milling machines)

Process-reliable machining of large series

Efficient processing with respect to cutting speeds and feed rates

Processing of materials that are difficult to machine (stainless steels, titanium, CrCo alloys, superalloys, etc.)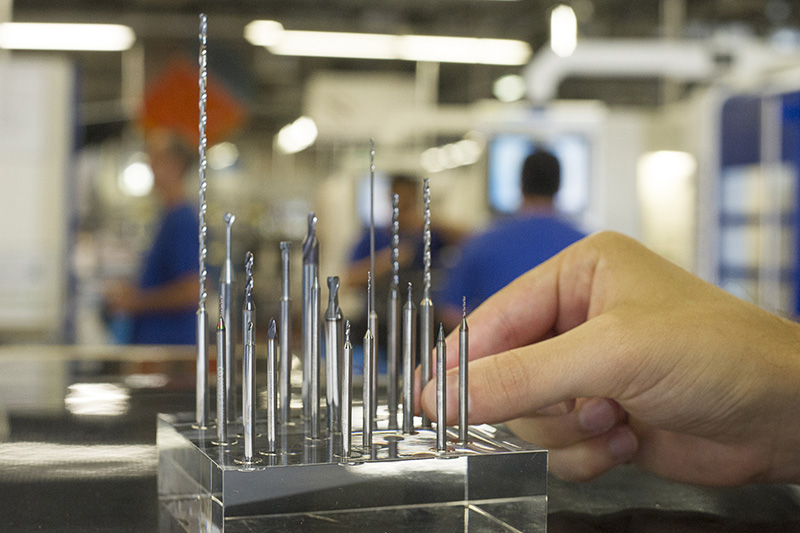 Various twist drill types belong to the CrazyDrill family - from centering to the deep-hole drilling (instead of gundrill); CrazyMill stands both for high-performance end mills and for deburring cutters in various applications. A special concentration is on cost efficient milling of stainless steels or deburring of super alloys.
The "Miqu" family
This line stands for Mikron Tool Quality and offers customers a solution for machining of small or middle-size series or when there are many different manufacturing variants.  These tools are a perfect extension of the CrazyLine and are used where the quality is important but the machining is not done in challenging dimensions (great number of items, high processing speed, difficult materials).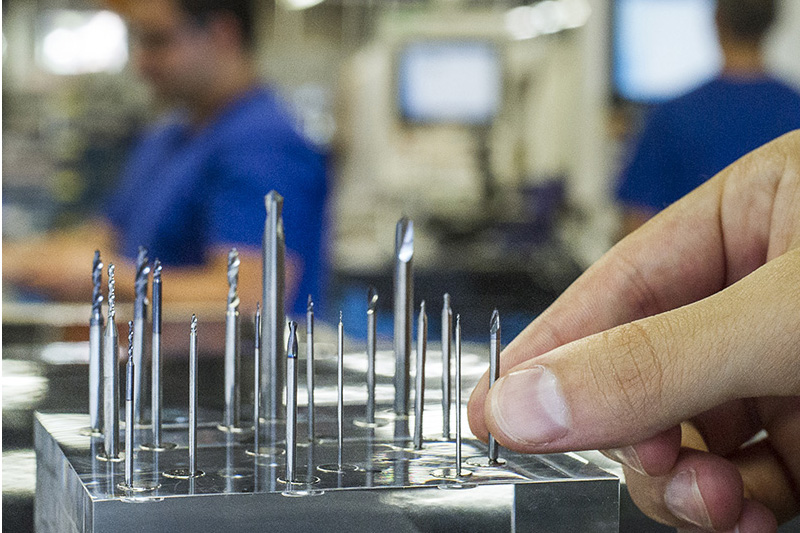 Mikron Tool
Everything else as a standard. The name Mikron Tool stands also for the CrazyDrill, CrazyMill and MiquDrill brands, but it comprises much more than standardized tools.
Mikron Tool is about customer-specific tungsten carbide cutting tools: we develop, together with the customers, custom made solutions in the diameter range from 0.1 to 32 mm (.004" to 1.260")

Mikron Tool is about competence: from the development up to the serial production, we work in close cooperation with the customer and search for the best technological process, the optimal geometry and the ideal cutting parameters.

In Mikron Tool this is a customer service: We offer to the customer a comprehensive package from consulting through testing and up to quality certificates and re-grinding.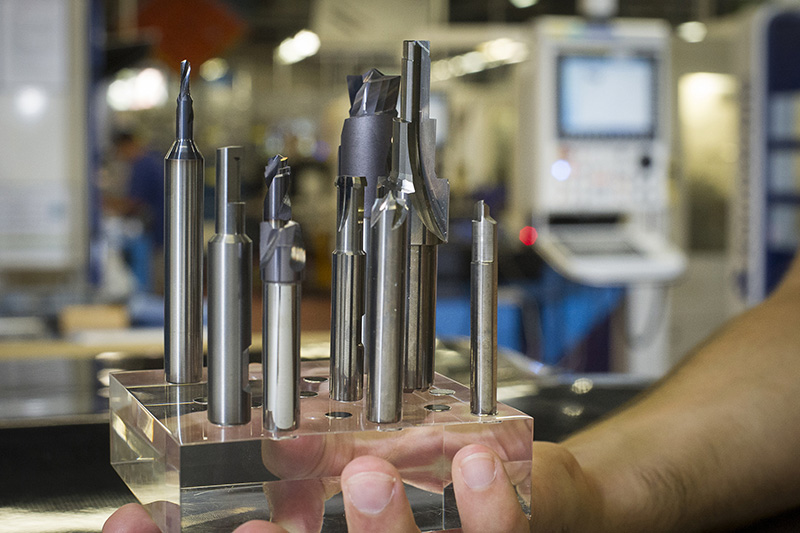 NS Tool
In the USA, Mikron Tool also distributes the micro milling tools from NS Tool Co.,Ltd. In the field of milling technology the products of the Japanese partner complement perfectly the Mikron Tool's own product lines.
The cutting tool producer from Tokyo with more than 60 years of tradition and experience is highly specialized in developing and manufacturing milling cutters in a range of smallest diameters.
Strong points:
Wide range of high performance milling tools

Specialist on the production of small and smallest diameters - starting from 0.01 mm (.0004")

Solutions for machining stainless steels, titanium and hardened steels
 Click here to go to the NS Tool page (only for USA).